We know we can't just eat one…
We were very lucky to record this episode pre-quarantine because live-sampling needed to happen (for research of course) to once and for all decide what the best chips are! These thin-sliced, deep-fried, crunchy snacks have been a staple in Snack Food Culture for centuries and we knew we had to do this episode justice. So join Tuong La and Potato Heads Hayley Kellett, Simone Dorie, and Leslie Cserepy as they get their sweet, salty, and savoury on and rank Top 5 Chips!
Podcast: Play in new window | Download
Subscribe: RSS
If you want to continue to support the PodCavern and are buying off Amazon for any reason, click on our affiliate link HERE! It doesn't cost you any money and it's a way of showing extra love to us as we get a small percentage of the cut 🙂
Ground Rules
It does not have to be a potato chip (ie can be a corn chip)
Variety bags (ie Munchies) do not count as a whole nomination as it's just a bag with a bunch of different chips in it
Is popcorn a chip? NO!
Are Pretzels a chip? NO!
Are Chocolate Chips a chip? Why would you ask this? NO!
Are Cheetos/Cheesies a chip? We are going to say yes.
No dip! We want these nominations to stand on their own.
Does not have to have a brand attached however it is easier to gauge the quality of the chip if it is a known chip
*Spoilers* Below is our Top 5 list from this episode as well as our own personal unordered  lists.
Group Top 5
5. Hickory Sticks
4. Doritos Nacho Cheese
3. Kettle – Honey Dijon
2. Miss Vickies – Salt and Vinegar
1.Hardbite – All Natural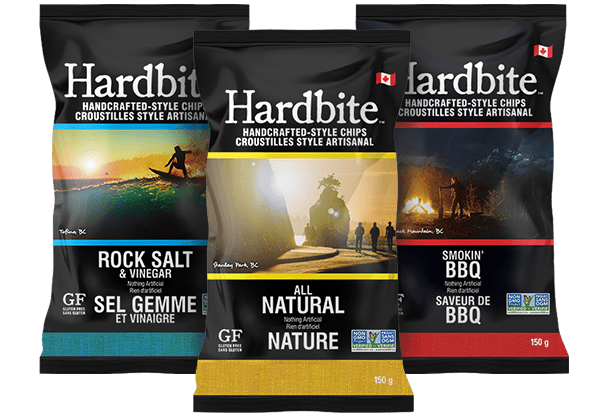 Tuong's List
Ruffles – Sour Cream and Onion
Miss Vickies – Jalapeno
Kettle – Honey Dijon
Ruffles – Original
Ruffles – All Dressed
Pringles – Original
Doritos – Cool Ranch
Pringles – Pizza  (Nvm this chip is garbage and does not hold up to memory)
Pringles – Sour Cream and Onion
Cheetos
Kettle – Sea Salt
Lays – Oven Baked
Prawn Crackers/Shrimp Chips
Hayley's List
Fresh homemade Tortilla Chips
Miss Vickies – Salt and Vinegar
Chips (Fry Truck)
Ringolos
Hawkins Cheezies
Terra Chips –  Mediterranean
Ruffles – Original
Plantain Chips
Chocolate Covered Ruffles
Simone's List
Hardbite – All Natural
Flaming Hot Cheetos
Hickory Sticks
Miss Vickies – Sweet Chilli Sour Cream
Neal Brothers – Pink Himalayan Salt
Mad Mexican Tortilla Chips
Ruffles – Sour Cream and Onion
Leslie's List
Doritos – Nacho Cheese
Pringles – Original
Terra Chips – Sweet Potato
Fritos – BBQ
Sun Chips -Cheddar Harvest
PC Chips – Load of All Dressed Ruffled Chips
Tostitos
Doritos – Flaming Hot
BBQ – Crispers